Unborn 0x9
Item number: 076
Item title: Unborn 0x9
Year in which the item emerged culturally or was produced industrially: 2017
Entry of the item into the inventory: 29 July 2017
Inventor(s) for this item: Possible Bodies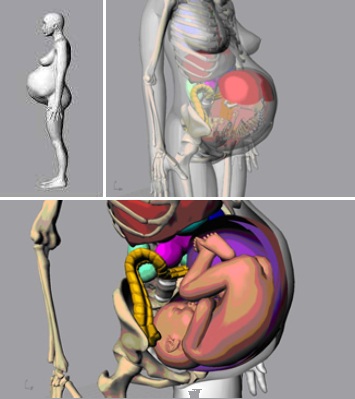 Computational human phantom: Pregnant (9 months) adult female phantom https://en.wikipedia.org/wiki/Computational_human_phantom
Development of a sound- and visual performance and research around it, using ultrasonic imaging techniques.
Development of a "fork" in the ultrasonic frequency conversion technology, that will make sound waves audible outside the body.
Writing and designing an audio-visual performance based on captured data from 'Unborn 0x9'
Research work and biohacking workshops to meet self-support associations of pregnant women and single mothers who will conduct a final public performance.